No-Bake Chocolate & Peanut Butter Oatmeal Bars
The love I have for these peanut butter and chocolate filled oat bars is limitless. Not only is there absolutely no baking required, (major plus) but they revolve around my childhood memories and there is nothing better than a warm fuzzy feeling while you are indulging.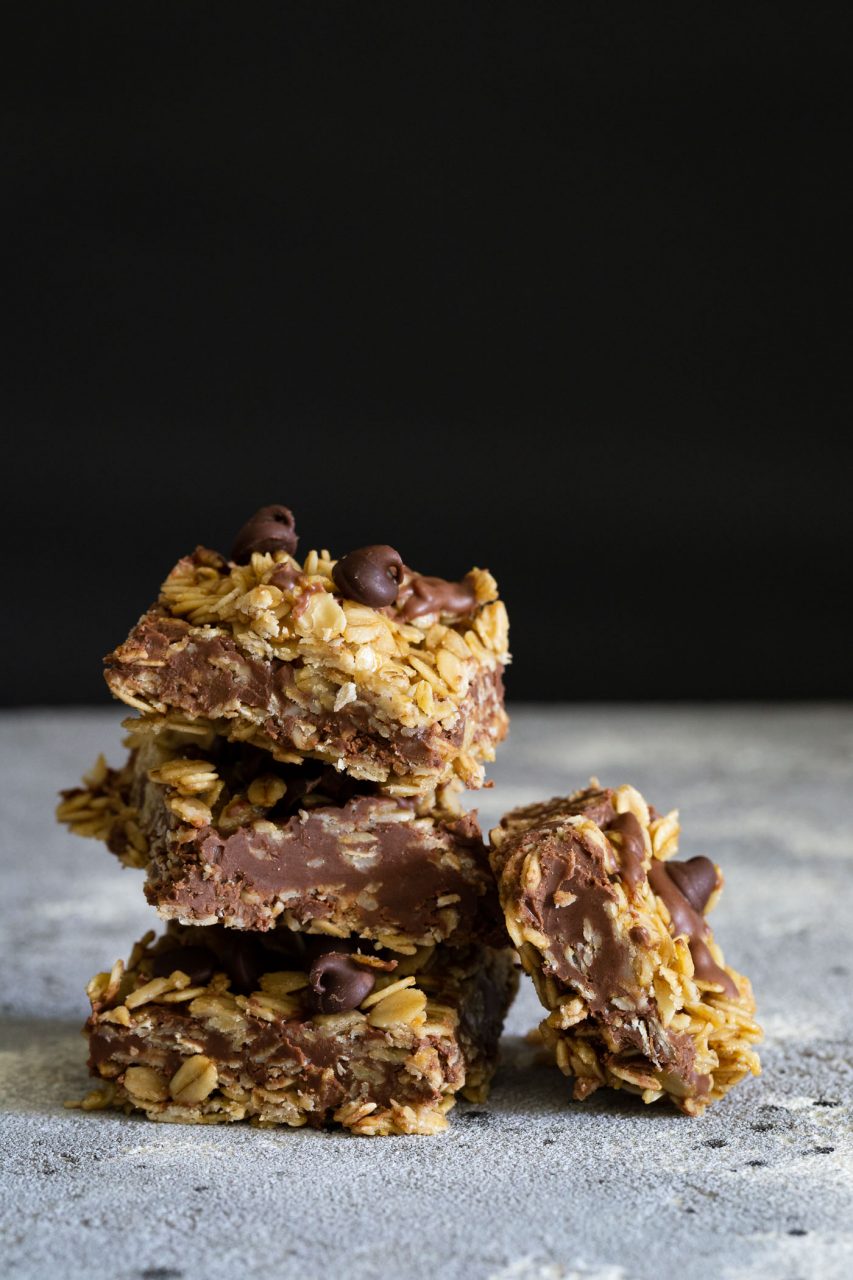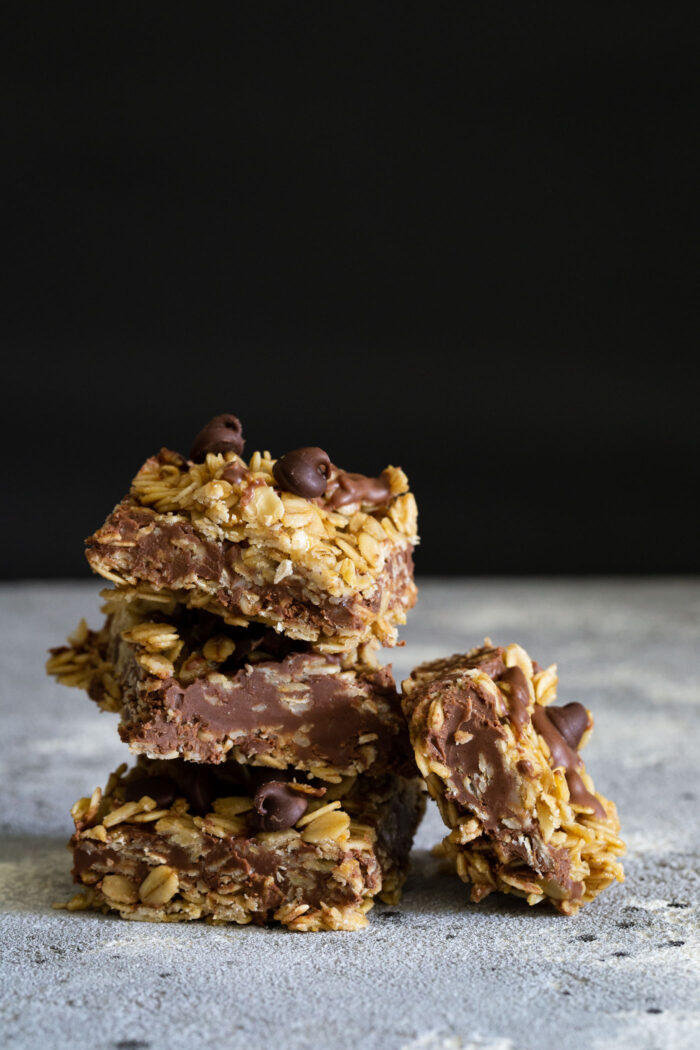 I grew up in a semi-quiet, (except for us kids running around) oval shaped neighborhood. Once upon a time, a new girl showed up and everyone wanted to be her friend. The allure of a new person is so great in a small town. We became friends and as our friendship grew her mom introduced me to some desserts and some fantastic foods.
Sometimes my cravings tell me that I am ten years old and I want (or need) these bars.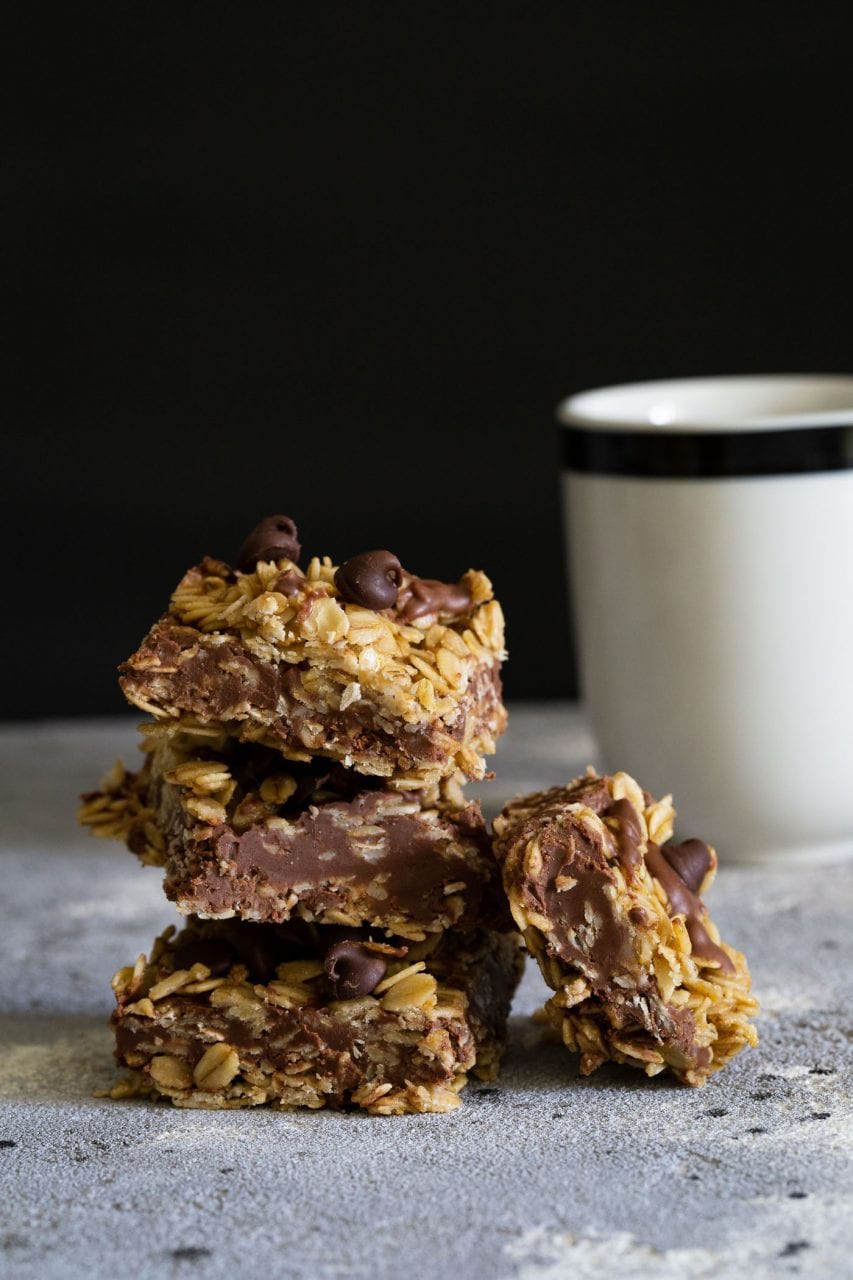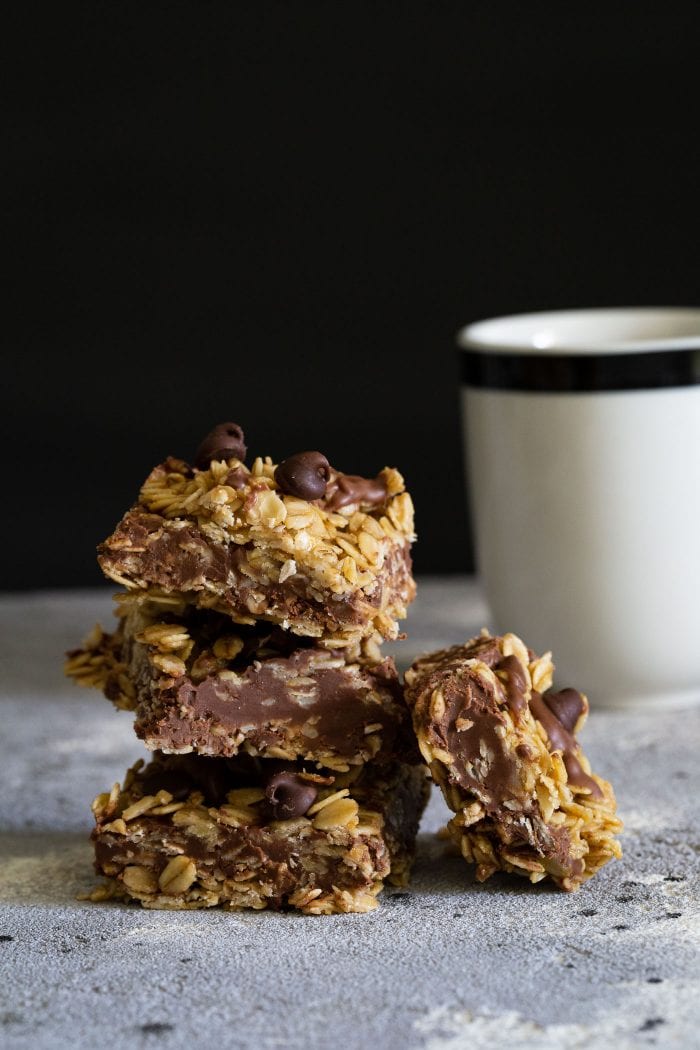 Without further ado, I present to you a childhood memory: No-Bake Chocolate and Peanut Butter Oat Bars.
Oh… and yeah you have to put these suckers in the fridge for at least 3 hours.
I wasn't thrilled about that either, my apologies.
Do you have a specific food that is linked to your childhood? or a memory?
Yield: 9 bars
No-Bake Chocolate & Peanut Butter Oatmeal Bars
These are the perfect no bake treat to help deal with Summer heat. Beware, they melt fast!
Prep Time 10 minutes
Additional Time 3 hours
Total Time 3 hours 10 minutes
Ingredients
3/4 cup unsalted butter
1/2 cup packed light brown sugar
1 teaspoon vanilla extract
1/4 tsp salt
3 1/2 cups quick cooking oats
1 cup semi-sweet chocolate chips
2/3 cup creamy peanut butter
Instructions
In a large saucepan, melt the butter over medium low heat.
Stir in the brown sugar, vanilla extract, and salt to the saucepan.
Add in the quick cooking oats and stir. Cook the oat mixture over medium low heat for 4 minutes.
While the oat mixture is cooking, melt the chocolate chips and peanut butter in the microwave for approximately 30-60 seconds in a microwavable safe bowl. Stir together and set aside.
Line a 8 by 8 inch baking pan with parchment paper. Grease the parchment paper if desired.
Press 3/4 of the oat mixture in the bottom of the pan. Pour the melted chocolate and peanut butter over the oats.
Spread the remaining oat mixture over the chocolate and peanut butter layer.
Refrigerate the bars for at least 3 hours. Then cut into squares and enjoy!
Recommended Products
This post contains affiliate links. I will make a small commission if you make a purchase through one of these links, at no extra cost to you.
Nutrition Information:
Yield:
9
Serving Size:
1
Amount Per Serving:
Calories: 484
Total Fat: 32g
Saturated Fat: 15g
Trans Fat: 0g
Unsaturated Fat: 14g
Cholesterol: 41mg
Sodium: 100mg
Carbohydrates: 45g
Fiber: 5g
Sugar: 22g
Protein: 9g
Nutrition information isn't always accurate. You may want to spot check this information.