Baked Blueberry & Banana Oatmeal
This baked oatmeal is one of my favorite go-to breakfast recipes. It's easy, it's quick, it's delicious! You can use blueberries and bananas as I did in this recipe or change out the fruit, depending on the season.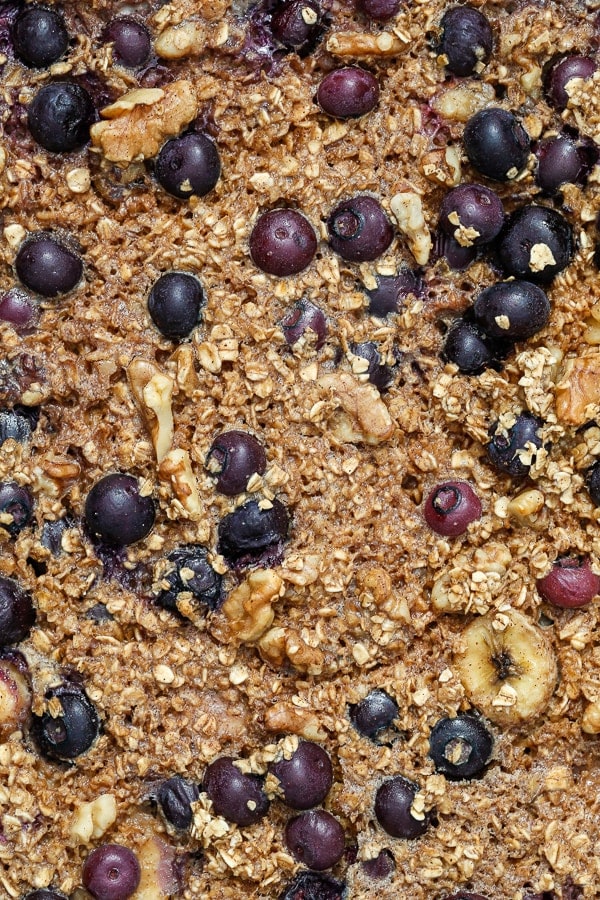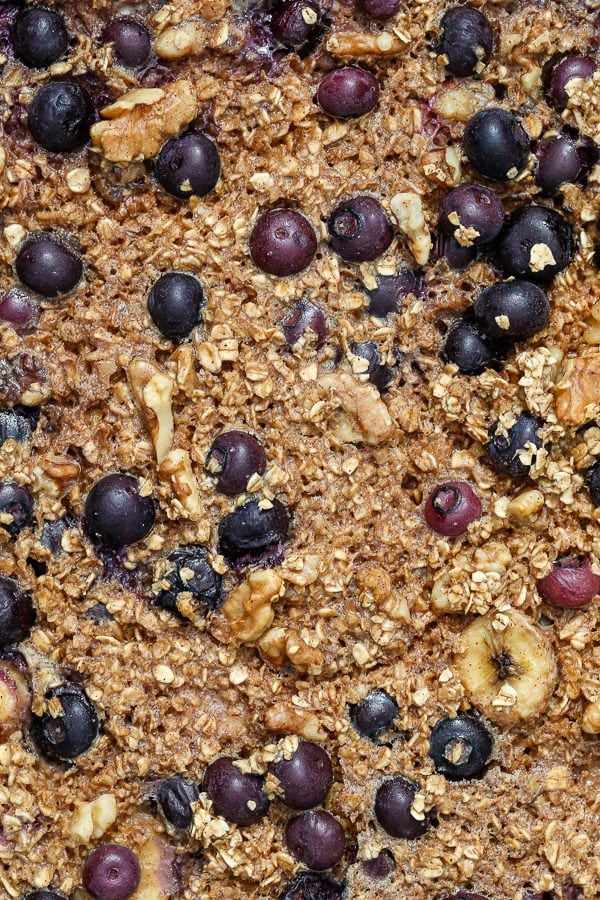 I used blueberries and bananas because that is what I had on hand, but I can see this being made with a variety of fruits! The possibilities are endless. Maybe try it with apples? I'd be super into that as apples are my favorite fruit.
I love oatmeal, but I rarely have time in the morning to make anything. Having a tray of this ready to go is a lifesaver. All I have to do is scoop it into a bowl and warm it up at the office.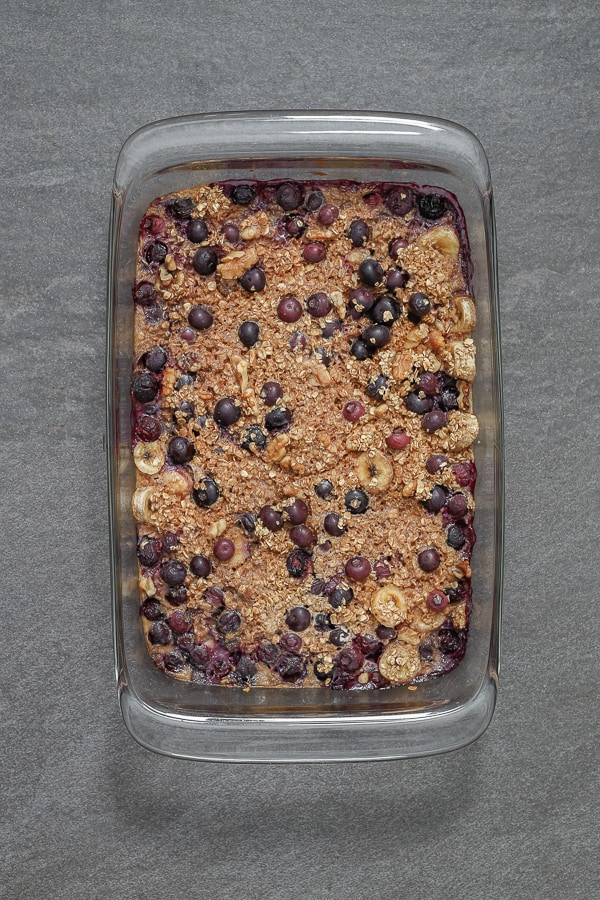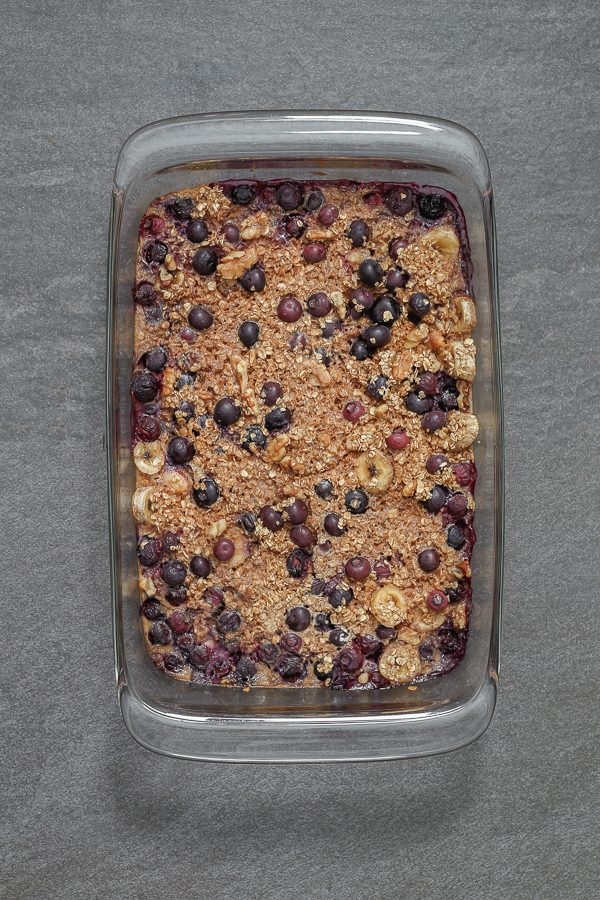 I know after this is all gone I will be making more. This is a great way to get some more fruits into your diet. You could also add some flax seed meal for a fiber boost or some chia seeds to up those omega 3's.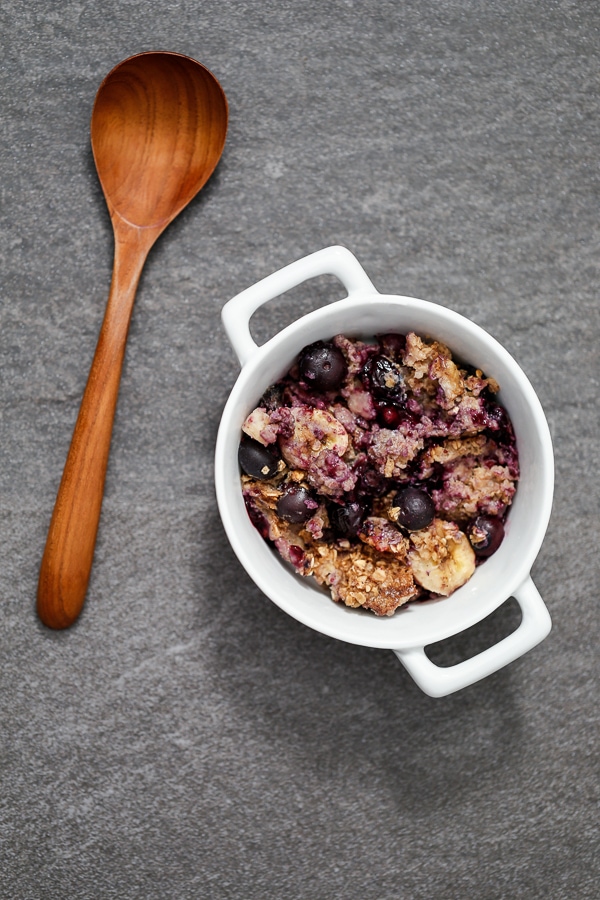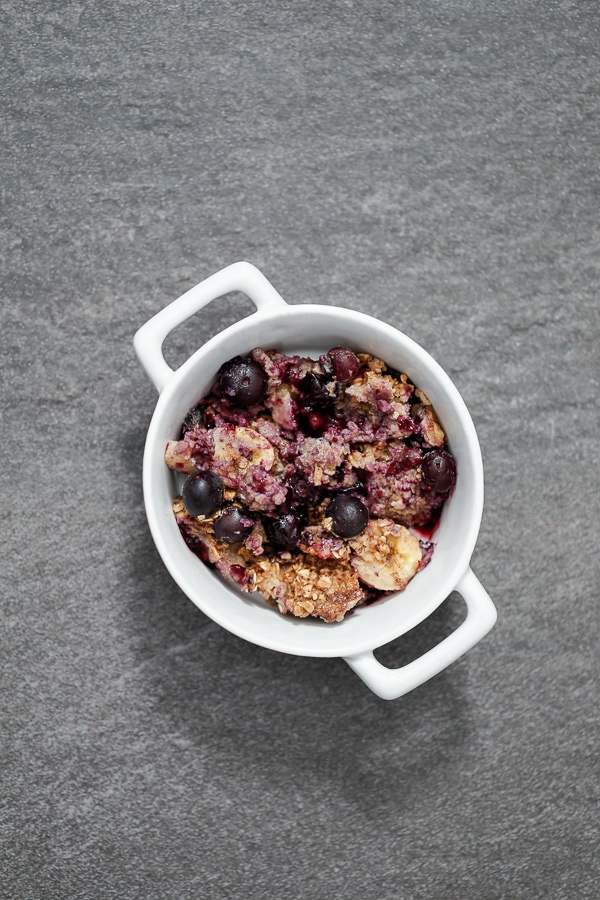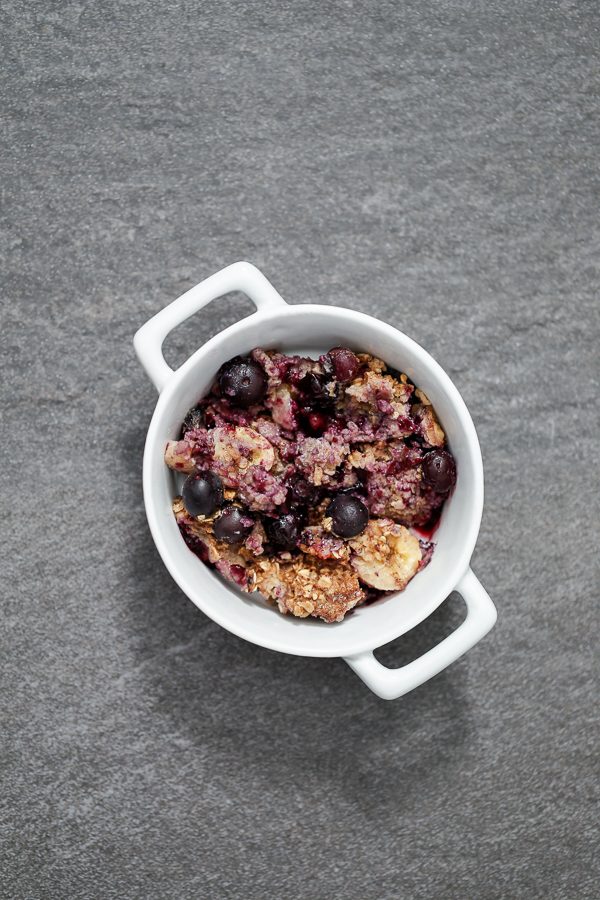 I ate this for breakfast this morning and as a "snack" when I first made it.
Yield: 8 servings
Baked Blueberry & Banana Oatmeal
This blueberry and banana oatmeal is baked in the oven and meant to be served warm. It's great to store in the fridge and heat up for later when you have less time!
Prep Time 15 minutes
Cook Time 45 minutes
Total Time 1 hour
Ingredients
2 cups oats
1 teaspoon baking powder
1 1/2 teaspoons cinnamon
1/2 teaspoon salt
1/3 cup sugar or maple syrup
1/2 cup walnuts, chopped
2 cups milk
1 tsp vanilla extract
1 egg
2 Tbsp flax seeds (ground or flax seed meal)
2 cups fresh blueberries, divided
2 bananas
Instructions
Preheat oven to 375 ° F.
Mix the oats, baking powder, walnuts, flax seeds, cinnamon, salt & sugar or maple syrup together in a medium bowl.
Whisk the milk, egg, and vanilla extract together in another medium bowl.
Butter a 8x13 baking dish or spray lightly with cooking spray.
Line the bottom of the dish with the sliced bananas and 1 cup of blueberries.
Top the fruit with the oat mixture, add remaining blueberries and the wet milk mixture until fully coated.
Bake for 35-45 minutes.
Remove from oven and let cool slightly. Serve warm.
Recommended Products
This post contains affiliate links. I will make a small commission if you make a purchase through one of these links, at no extra cost to you.
Nutrition Information:
Yield:
8
Serving Size:
1
Amount Per Serving:
Calories: 273
Total Fat: 10g
Saturated Fat: 2g
Trans Fat: 0g
Unsaturated Fat: 7g
Cholesterol: 28mg
Sodium: 237mg
Carbohydrates: 42g
Fiber: 5g
Sugar: 18g
Protein: 8g