Gingerbread Cookies
These little gingerbread men were made for my nieces and nephew, Helena, Steven, and Lilly. Before Christmas, I gathered ingredients for these guys in a plastic bag and headed out for a day of shopping, followed by a night cooking and baking.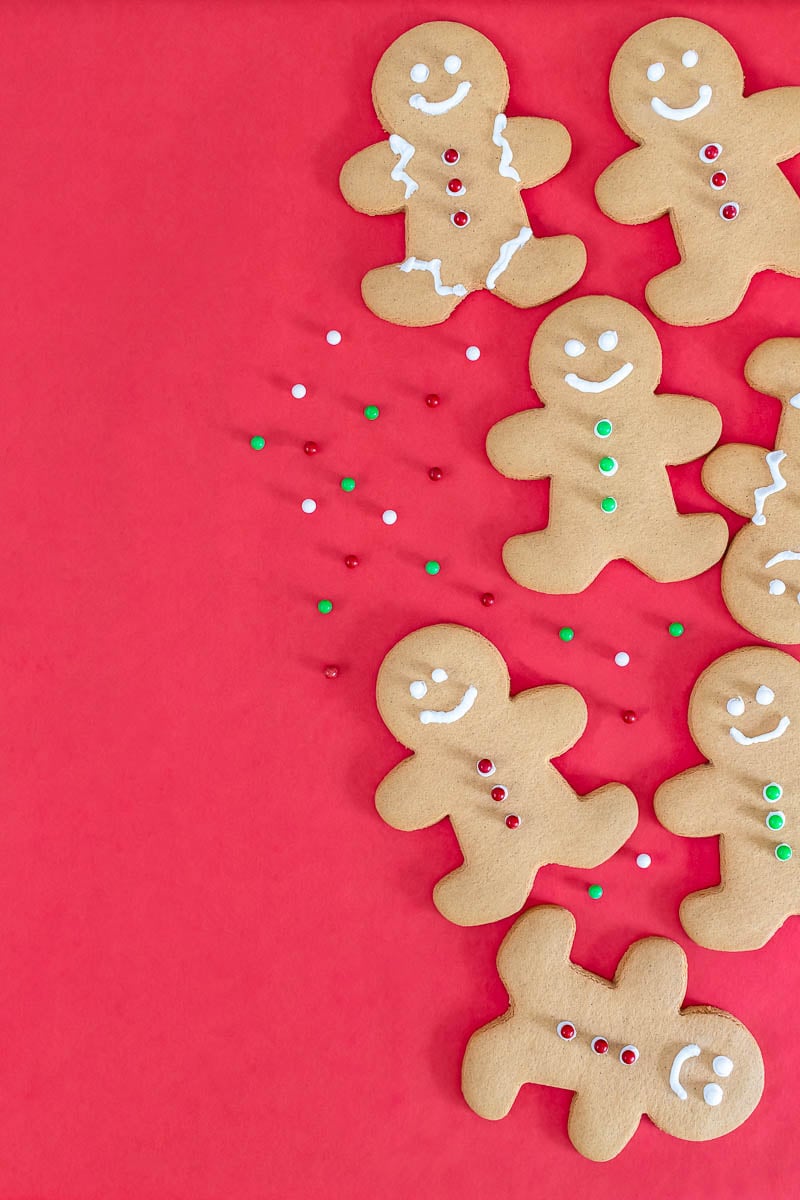 Unfortunately, These guys became stale before I finished my Christmas shopping for the kids. I didn't freeze them because I forgot. I made them other Christmas cookies to enjoy in January! I am such a bad aunt!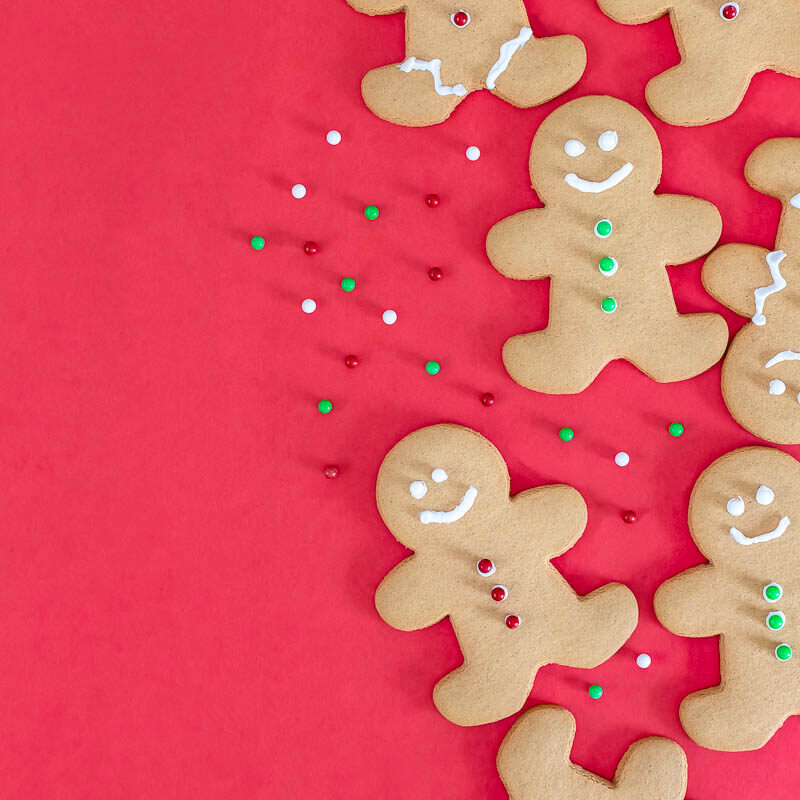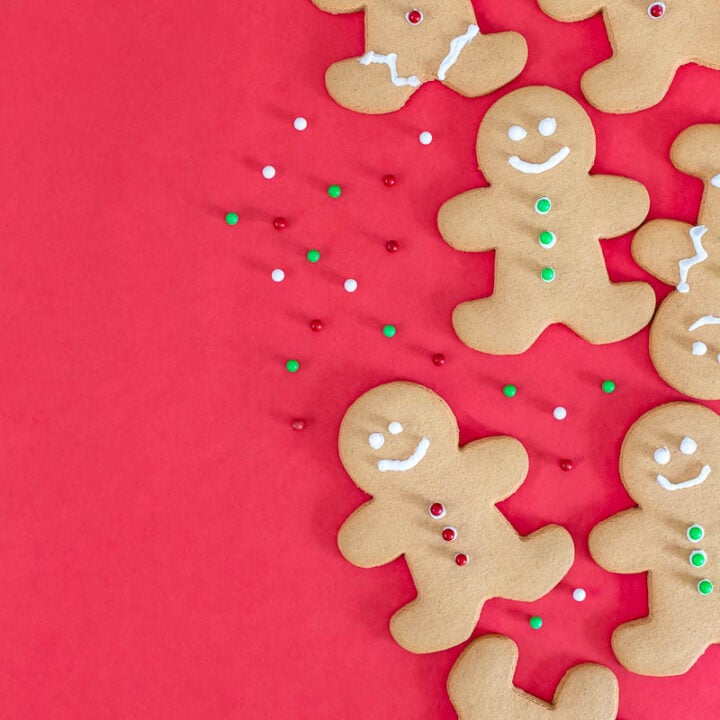 Yield: 16 cookies
Gingerbread Cookies
classic gingerbread cookies make a quick, easy, and great gift for the holidays!
Prep Time 15 minutes
Cook Time 12 minutes
Total Time 27 minutes
Ingredients
6 cups all-purpose flour, plus more for work surface
1 teaspoon baking soda
1/2 teaspoon baking powder
1 cup unsalted butter (2 sticks)
1 cup packed brown sugar
4 teaspoons ground ginger
4 teaspoons ground cinnamon
1 1/2 teaspoons ground cloves
1 teaspoon finely ground pepper
1 1/2 teaspoons coarse salt
2 large eggs
1 cup unsulfured molasses
Instructions
Whisk the dry ingredients (flour, baking powder, baking soda) and set aside.
Place the butter and sugar in a mixing bowl and mix together on medium speed until fluffy. (Use an electric mixer fitted with paddle attachment or a hand mixer.)
Add spices and salt then eggs and molasses.
Switching to a lower setting and slowly mix in the flour until combined.
Divide dough in half and refrigerate for at least an hour before rolling out.
Preheat oven to 350 and roll out the dough to about 1/4 inch thick (I usually do this between two sheets of wax paper. )
Bake for 12-14 minutes or until lightly brown around the edges.
I also made gingerbread snowflakes, bells, candy canes! There is no need to stick with the classic gingerbread men cookie cutter. Snowflakes can be really pretty when piped just right with some meringue icing.
While mixing the cookie dough, I remembered my hatred for cookie cut outs. Is that horrible? Also, piping really isn't my thing. I can pipe a cupcake and ice a cake but I don't like doing it for cookies. You would think that because I have an artistic background that I would be all for it, but I've never mastered it. Mainly because it takes a lot of patience and practice and I am just not patient with anything!