Irish Soda Bread French Toast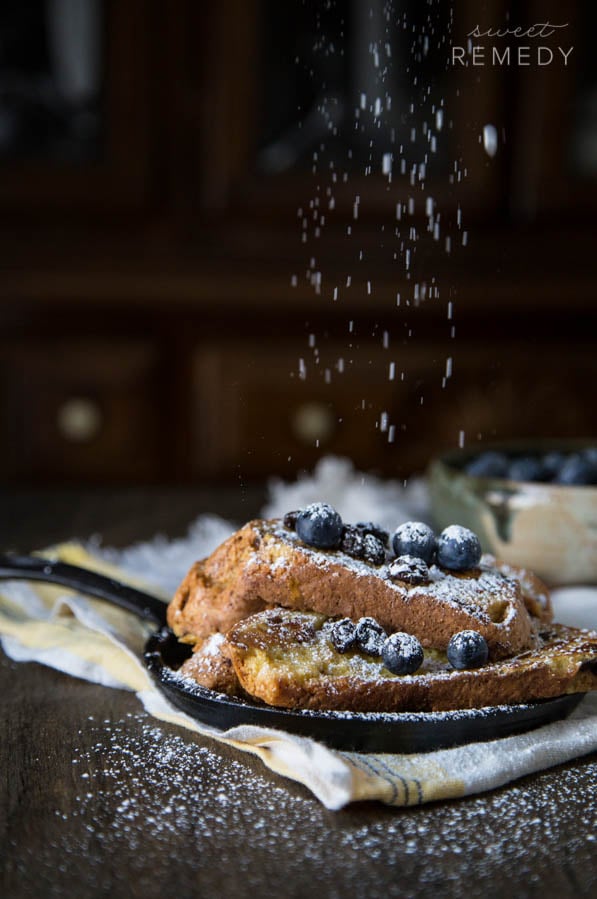 When March rolls around, my mom makes a few loaves of Irish Soda Bread: One for the family, two or three for the neighbors and friends.
Last year, I finally learned her recipe. I made this Irish Soda Bread French Toast with it, but I never posted it because we ate it all too fast.
This year, I knew what I wanted to share once the Irish Soda Bread was in the oven.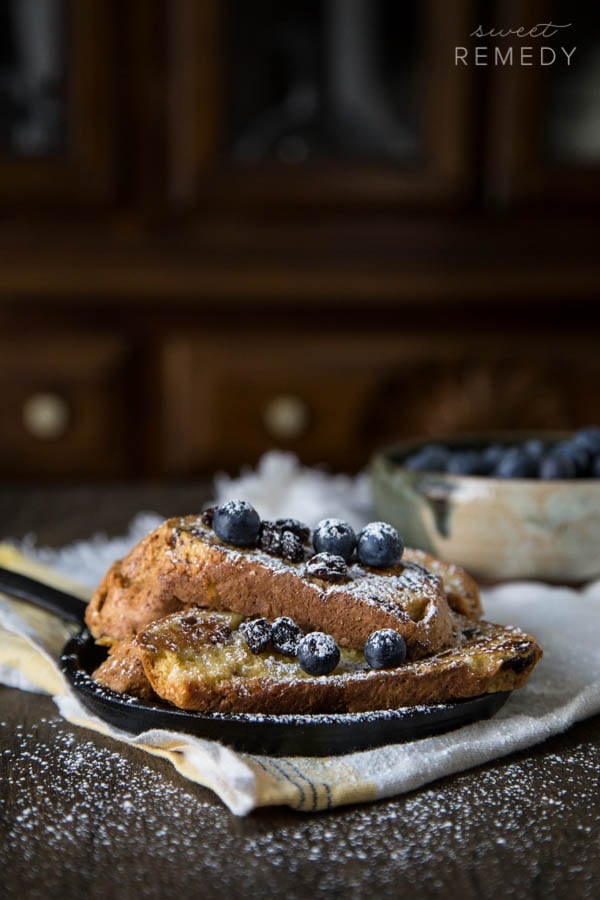 French Toast is my favorite breakfast food and Irish Soda Bread is my favorite St. Patrick's Day treat.
So naturally, I paired them together. I like to think that I can bring cultures together in one single meal. After all, isn't that what food is partly about? Togetherness?
Didn't the act of cooking completely civilize the Human Race? When we began to cook, we also started to sit down together and eat our meals.
It taught us manners and it taught us about family and how to be together. (Yes, I've been reading Michael Pollan's latest book: Cooked.)
Food connects us and I'd like to start using it as a catalyst for conversation.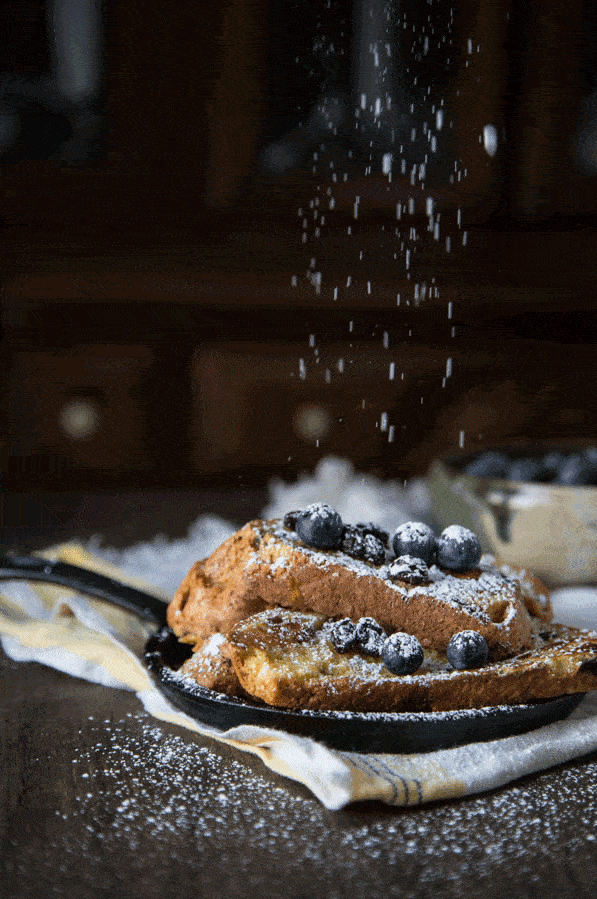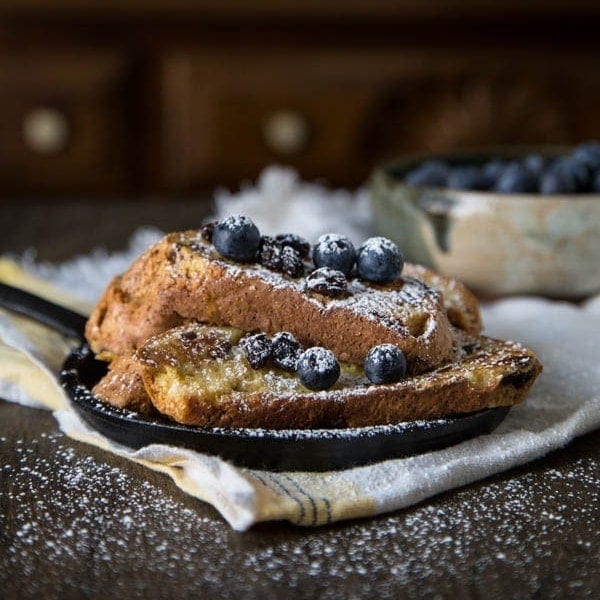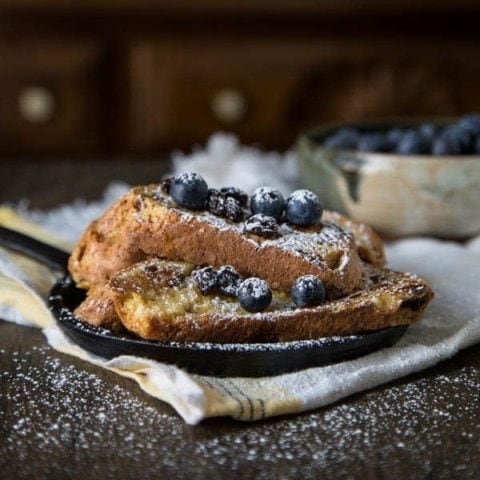 Yield: 10 -12 slices
Irish Soda Bread French Toast
You can use any type of bread with this recipe but I promise that Irish Soda Bread is fabulous! Top with whatever toppings you'd like and enjoy!
Prep Time 15 minutes
Cook Time 25 minutes
Total Time 40 minutes
Ingredients
1 loaf Irish Soda Bread
3 eggs
1/4 cup whole milk
1/2 Tbsp cinnamon
1 tsp nutmeg
Instructions
Slice the Irish Soda Bread loaf into thick or thin slices, depending on your preference. Set aside.
Heat a griddle on low-medium and lightly grease with butter.
If you don't have a griddle, you may use a large skillet.
Crack the eggs and whisk together to break the yolks.
While whisking, add the milk, cinnamon and nutmeg.
Dip both sides of the Irish Soda Bread slices into the milk, egg and spice mixture.
Transfer dipped bread onto top of the greased griddle or skillet.
Keep on for 3-5 minutes and then flip the slice onto the other side.
The top should be golden brown. If it is not, you may want to flip the slice back over until that side is fully cooked.
Repeat for each slice.
Once done, serve with powdered sugar, raisins, fruit and maple syrup.
Notes
For toppings I used powdered sugar, maple syrup, raisins, blueberries or your choice of fruit.
Recommended Products
This post contains affiliate links. I will make a small commission if you make a purchase through one of these links, at no extra cost to you.
Nutrition Information:
Yield:
2
Serving Size:
1
Amount Per Serving:
Calories: 198
Total Fat: 10g
Saturated Fat: 3g
Trans Fat: 0g
Unsaturated Fat: 5g
Cholesterol: 286mg
Sodium: 205mg
Carbohydrates: 16g
Fiber: 2g
Sugar: 2g
Protein: 12g
Nutrition information isn't always accurate. You may want to spot check this information.