Fresh Violet Syrup
Use this fresh violet syrup in an array of recipes: Popsicles, cocktails or on top of pancakes!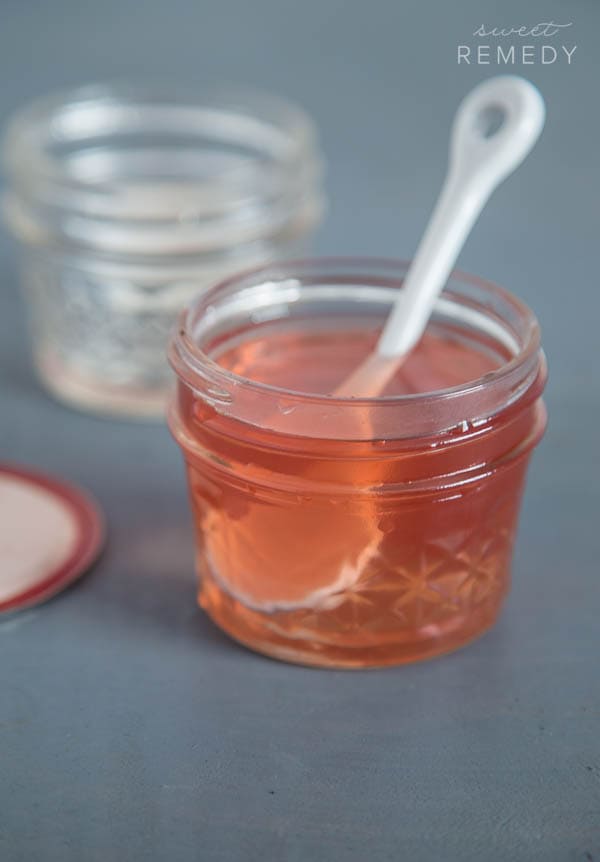 A very good friend of mine made some violet syrup and had way too many jars of it. She gave me two of the extra jars and I immediately fell in love. I knew right away I what I wanted to make and I'll be sharing that with you that a little later this week!
How will you use this syrup? In tons of recipes, that's how! I made Popsicles but you can also make cakes, cocktails, muffins or cupcakes! Or drizzle on top of a huge stack of pancakes or waffles. If you have wild violets growing in your yard, that is the best kind. But, when foraging for wild edibles, be positive you know exactly what you just picked!
The best kinds of gifts are edible ones in my opinion so when I was handed this violet syrup, I'm sure I smiled from ear to ear and was totally genuine about it.
You know how some people give you some weird present and it is like they don't even know you?
Then there is the obvious re-gifted present. Those are the funniest.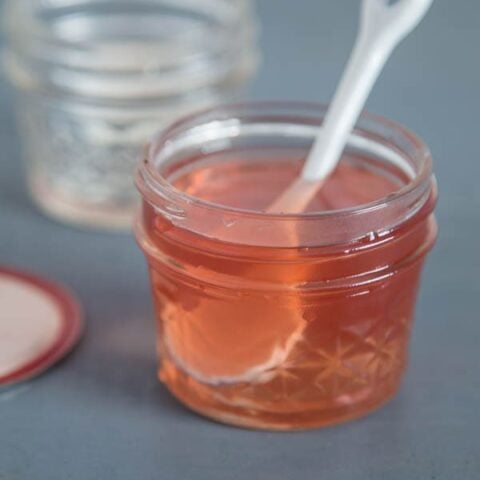 Yield: multiple 4 oz jars
Fresh Violet Syrup
You can use this fresh violet syrup in a variety of recipes. It is a great addition to your morning breakfast, or in a late afternoon cocktail!
Prep Time 4 hours
Cook Time 10 minutes
Total Time 4 hours 10 minutes
Ingredients
violet blossoms
unrefined sugar
lemon juice
water
Instructions
With fresh violet blossoms, fill a large mason jar.
Cover the blossoms with boiling water and infuse for at least 2 hours.
Drain liquid into a medium sized bowl using a strainer and discard violets.
Measure the remaining liquid.
For each cup of liquid, add 1 cup of sugar and juice of 1/2 lemon.
Transfer mixture to a medium pot and bring to a boil. Pour finished mixture into sterilized small mason jars.
Place the lids and bands on top and process for 5 minutes in a large pot of boiling water. It is useful to have a canning kit or canning tools for this step.
Notes
For this recipe, you must measure the liquid after letting the violets steep and infuse into the water. Once you have that measurement, you add 1 cup of sugar and the juice of 1/2 lemon. For instance, after you discard the violet blossoms, if there is 2 cups of infused violet blossom liquid left you would add 2 cups of sugar and 1 whole lemon.
Recommended Products
This post contains affiliate links. I will make a small commission if you make a purchase through one of these links, at no extra cost to you.
Nutrition Information:
Yield:
n/a
Amount Per Serving:
Calories: n/a
Nutrition information isn't always accurate. You may want to spot check this information if you are on a strict diet. For this specific recipe, there is no way to calculate the nutrition value as your results will be different than mine.