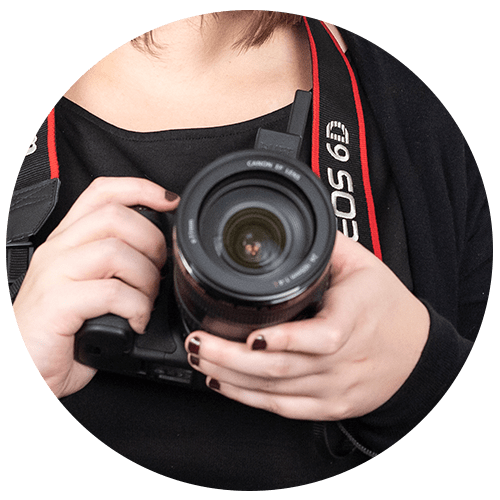 Food Photography 1:1 Mentoring
Enroll in a Mentorship Program created for food bloggers & photographers to clarify what you need to work on to move your food photography forward.
Having a mentor to hold you accountable is quicker than going it alone. The program allows you to choose what you'd like to work on so you can focus on exactly what you need.
---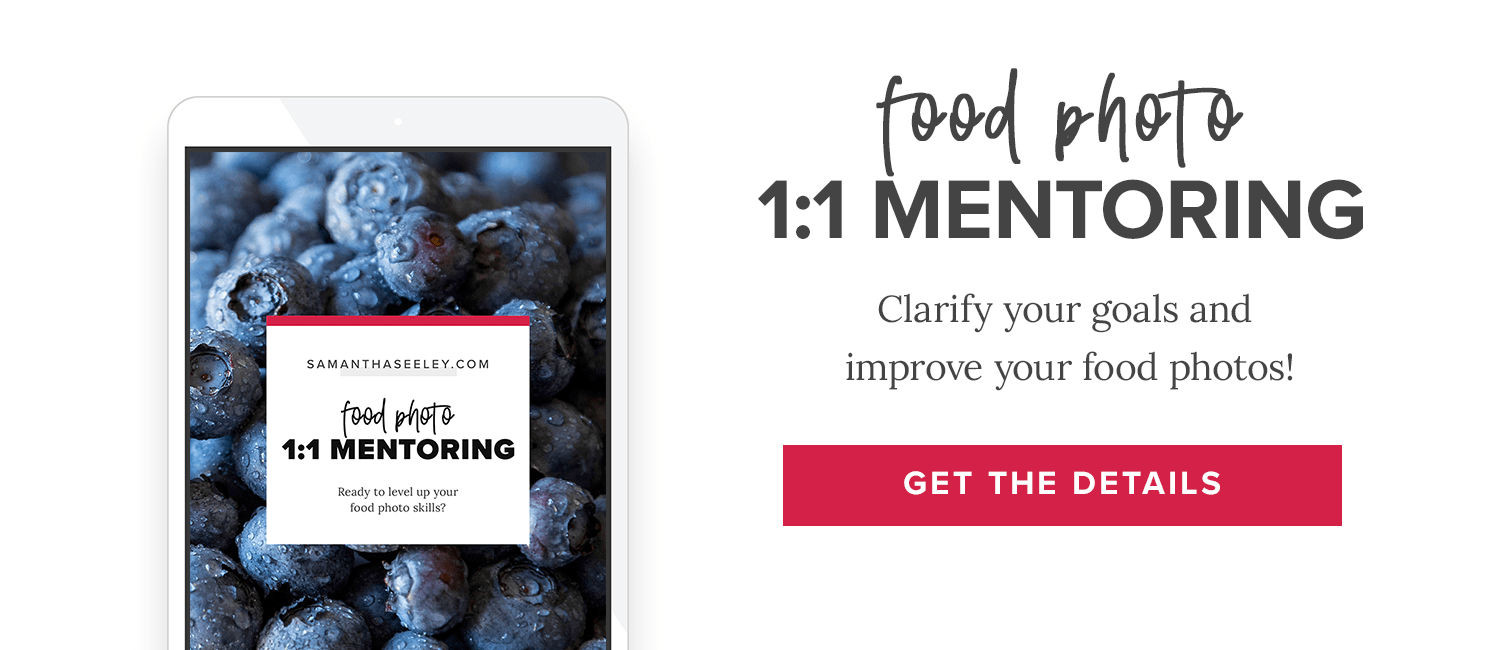 ---
why mentorship?
Maybe you're struggling with light and don't know where to start?
Maybe you need help editing your photos but the Lightroom or Photoshop interface gives you a headache?
How would it feel to no longer feel that way?
Pretty fantastic, I know!
​Photography mentorship will help you empower yourself to take control of something that you haven't been able to figure out by yourself.
With these programs, you will clarify your goals and improve your food photography for your blog or portfolio. Together we will work to build your portfolio and master your chosen skills. You will receive personalized attention and feedback on your images.
As a food blogger, I know what it takes to create a recipe, test it multiple times, set up your photo area in a tiny corner of your house, and shoot upwards of 100 + photos per recipe.
Maybe your dining room doubles as your shooting space and you're having guests over for dinner…
Been there!
---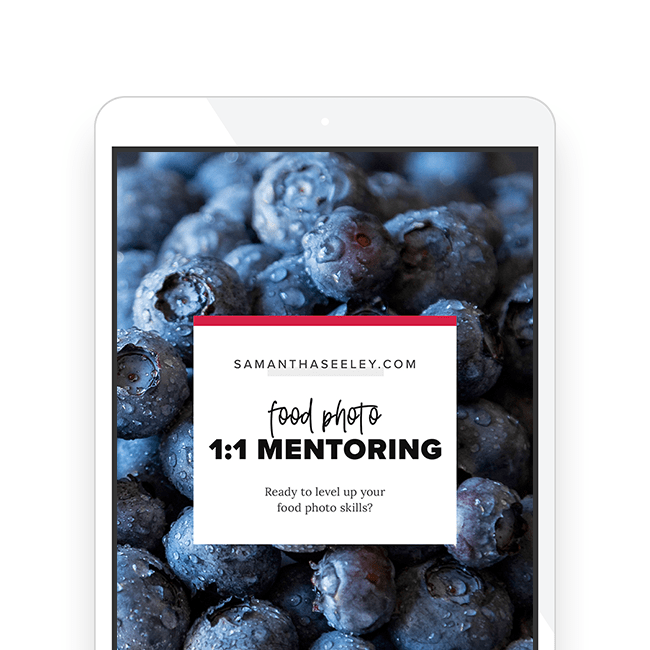 THE PROCESS:
To see if we're a good fit, simply click on the "Enroll Now!" button below to sign up to get the Food Photography Mentorship guide emailed to you.
Once you sign up, I'll send over a guide that details everything you need to know about working with me 1:1! You'll learn a bit more about me and how I can assist you with your food photo goals. It also details what you can expect, the process from start to finish, pricing information, and scheduling.
---
choose your own adventure:
In order to be successful, you need to be honest with yourself. What do you need to work on to improve?
Together, we can work on any of the following:
Your composition skills
How you see & manipulate light
Food styling techniques (for bloggers)
Sourcing props for food photography
How to work your camera
Nailing exposure & focus
Retouching images in Photoshop
Editing your lackluster images in Lightroom to make them shine
If you aren't sure what you need to work on, the image critiques will give you clarity.
You can also sign up for the Food Photo Vault and get access to the Food Photo Self-Assessment questionnaire. It's a few quick questions designed to give you clarity on what you need to work on to improve your photography.