About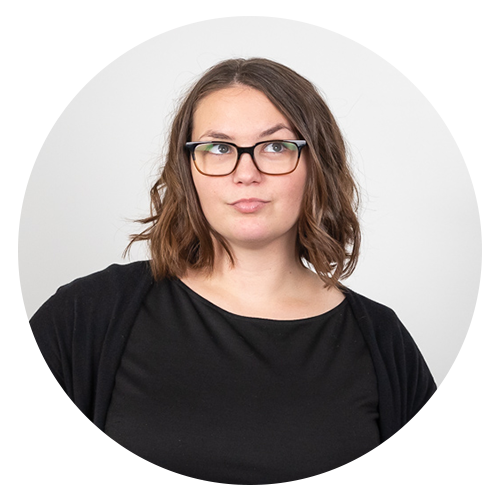 Hi! I'm Sam! I'm a food photographer, blogger, and educator.
You're probably here because you're one of those things, too.
Hello, new friend! Welcome!
SamanthaSeeley.com is an educational website that focuses on teaching bloggers, entrepreneurs, and food photographers how to level up their photography, storytelling, and blogging skills.
This website didn't always aim to educate. Before the transition, this site was Sweet Remedy, a baking blog that strived to provide epic dessert recipes to the Internet.
Some of those recipes still exist — the good ones.
When I'm not preheating my oven to 350° or taking photos of my creations you can find me in the classroom teaching digital photography to college kids.
I'm a (mostly) self-taught photographer, but I have since earned my bachelors degree in multimedia production and my graduate degree in teaching & learning with emerging technologies.
Which is just a fancy way of saying, "I know how to take food photos, and I can teach you how to do it, too!"
My focus shifted to education in 2016 when I began to teach digital photography in a traditional classroom. I jumped at the opportunity, even though I wasn't sure how it would go.
I focused on building a curriculum, getting comfortable with being at the front of the classroom instead of behind a desk (this one was hard for me!), facilitating discussions, leading critiques, grading, and everything else that comes along with teaching.
A semester passed. Another one. A few more…
Suddenly, I had one of those moments. An epiphany, if you will.
I missed creating for the web. I missed interacting with people online. I knew I had this knowledge to share with people. Teaching face-to-face taught me that. I wanted to use my teaching ability to discuss my favorite topic: food photography.
I started to write how-to posts between 2016-2018 on my portfolio site but I never actually published them.
I decided that things were just too messy as two separate sites and I needed to make things a bit more cohesive.
My plan then became to rebrand under my name. I already had the URL. I already had the blogging knowledge, and I already had some content. So I finally, after months of sitting on this idea, decided to get started.
About this site:
The blending of education, food, photography, and blogging made complete sense to me, and now this website encompasses both recipes and photography posts that aim to teach you something new about photography, storytelling, and blogging.
I rebranded my entire web presence. I updated social media accounts, had this website redesigned, changed the name (to my name), and did a massive content audit.
I also started to think about who I have grown into and what the purpose of the content I created was.
I thought about this question for two full years before I rebranded myself and my online space.
What you see today is the result of a two-year long brainstorm.
In September of 2016, I posted the last recipe on Sweet Remedy.
At the time, I knew something wasn't right. I didn't quite know exactly what yet. I had shifted away from recipe development and blogging in general.
I was focusing on my photography in terms of getting clients and creating content for other creative entrepreneurs.
I focused on curating my portfolio which was, at the time, separate from the recipe blog.
I got the idea to combine my food blog and my portfolio website into one online hub that aimed to educate food bloggers, photographers, and entrepreneurs all about food photography, food styling, composition, and everything else that you have to learn to do this food photography stuff well.
It can be overwhelming.
It's my mission to make the task of "doing" food photography feel less overwhelming. To make the technical aspects of photography feel effortless for you.
To help you feel more confident in your work.
I'm still learning and growing. You likely are too. Maybe that's why you're here.
I'm here to help you. If you're reading this page, you're likely a food blogger, food photographer, or some other type of entrepreneur in need of learning how to take photos for your brand.
I want to share with you everything that I've learned since 2009 when I started to create content for the web.
And if you're just here for a recipe, that's cool too. I still have some of those. Only the best ones!