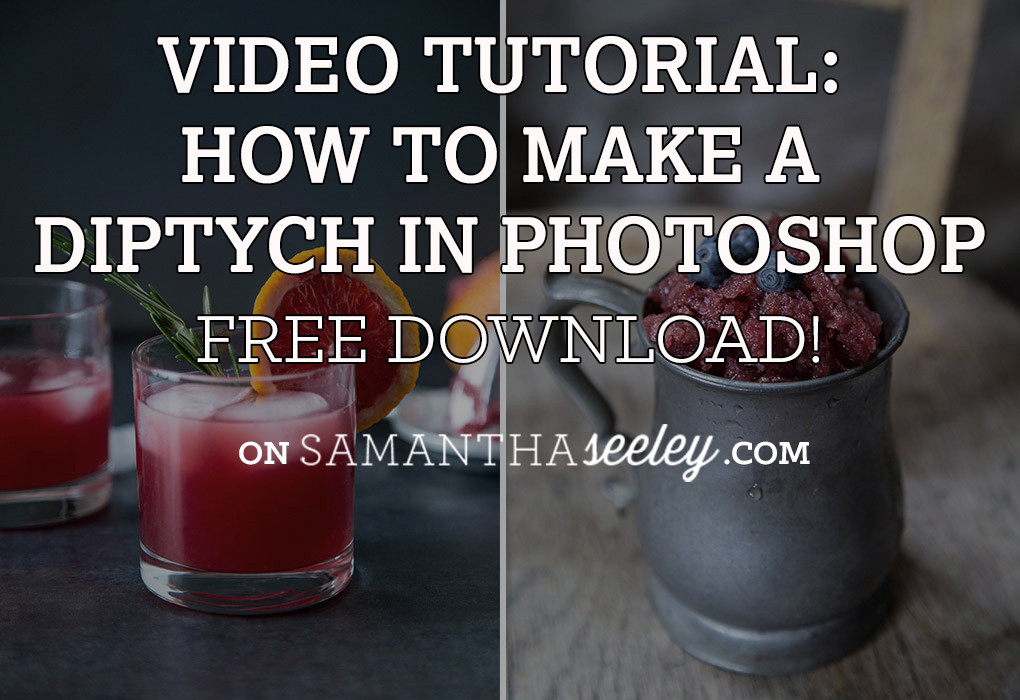 Today I'm going to show you how to create a diptych in Photoshop Creative Cloud! Please check out the YouTube video below for a full tutorial and make sure that you download the Diptych file to use as you follow along with the video tutorial.
How to Make a Diptych in Photoshop
First I'm going to open up the file that I've already created that has two clipping masks in place. You can download the file below! If your download doesn't start automatically be sure to right click once it opens in a new window and hit "Save As."
Once you've downloaded the file, open it up in Photoshop. You can clearly see that it is broken up into two sides. Take your first photo and drag it onto the layer palate, making sure you have "Layer one" selected. Adjust the sizing and placement as needed.
When you have your placement, right click on the photo and click on "Place."
Since layer one is already clipped into the black, you will only see the photo in that black area and the pixels in between the two photos will remain white.
Do the same for your second photo, but make sure that you are on "Layer two" this time. Again, adjust the sizing and placement as needed, right click and "place" the photo.
Once you are satisfied with your final image, navigate to "file" and "save for web" to save your work for a website.
Pretty simple, yeah? Especially with the freebie I'm giving you today! With this download you don't have to worry about creating a file from scratch. If you do need a specific size, you can always make those adjustments.
Before You Go:
Stay tuned for more Lightroom Tutorials on my YouTube Channel! If you're craving inspiration, take a look at my portfolio!
For recipes, head over to Sweet Remedy. Don't forget to follow me on Instagram, Pinterest, Facebook or Twitter and check out my new Tumblr.