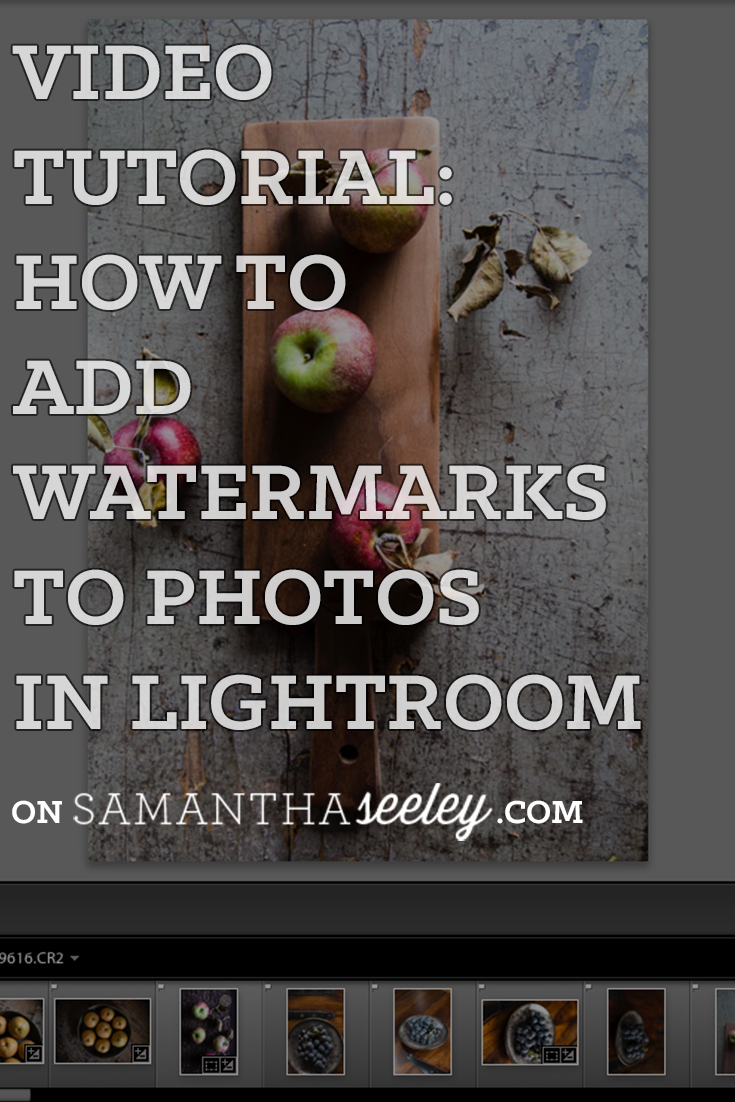 I'm going to show you how to create a watermark in Lightroom. You ready? Let's do this thang! (Scroll down for the video, you guys!)
But first, let's talk about the why…
Why are watermarks super important?
1. It lets viewers/readers know where the content came from. It will help people seek you, your photos and your products out.
2. Show the whole wide world that you are super serious about whatever you are doing on the Internet.
3. It helps to prevent image and content theft… most of the time.
What do I mean by most of the time? Well, you can't prevent someone from removing your watermark in Photoshop by using the clone tool, heal tool or simply cropping out the section where your watermark appears.
It can however deter them from doing so as people are less likely to put effort into stealing an image and more likely to find another image to use instead.
Now for the how…
How to Add Watermarks to Photos in Lightroom
First go up to "
Lightroom
" on the left side. Scroll down to "
Edit Watermarks
" and a new dialog box will appear. We are going to create a graphic as a watermark so just click on "
choose
" and navigate to wherever your logo or graphic is on your hard drive. Once you've grabbed your logo, hit choose and you will see it appear in the lower left corner.
You can make it larger or smaller by clicking on it and dragging or by using the slider and keeping the logo "proportional."
You can also use the "fit" and "fill" options which will either fit the logo on the image or fill it to the larger size. This will usually cut it off.
I also like to change the opacity to about 80% so that my white logo shows up a bit grey. You can adjust this to your liking.
You can move your watermark a few pixels horizontally or vertically by using the sliders below the size.
You can also "anchor" your watermark to a specific point on the image. I usually like to anchor my logos on the bottom left or right.
Once you get your watermark looking how you want it to look, hit "Save" and a new dialog box will come up to name your watermark. I'm going to name this "SR – White – 80% -Bottom Left"
I use a very descriptive name as I have multiple watermarks using different anchor points or opacities.
I hope this short video helps you create watermarks in Lightroom! Thanks for watching!
Before You Go:
Stay tuned for more Lightroom Tutorials on my YouTube Channel! If you're craving inspiration, take a look at my portfolio!