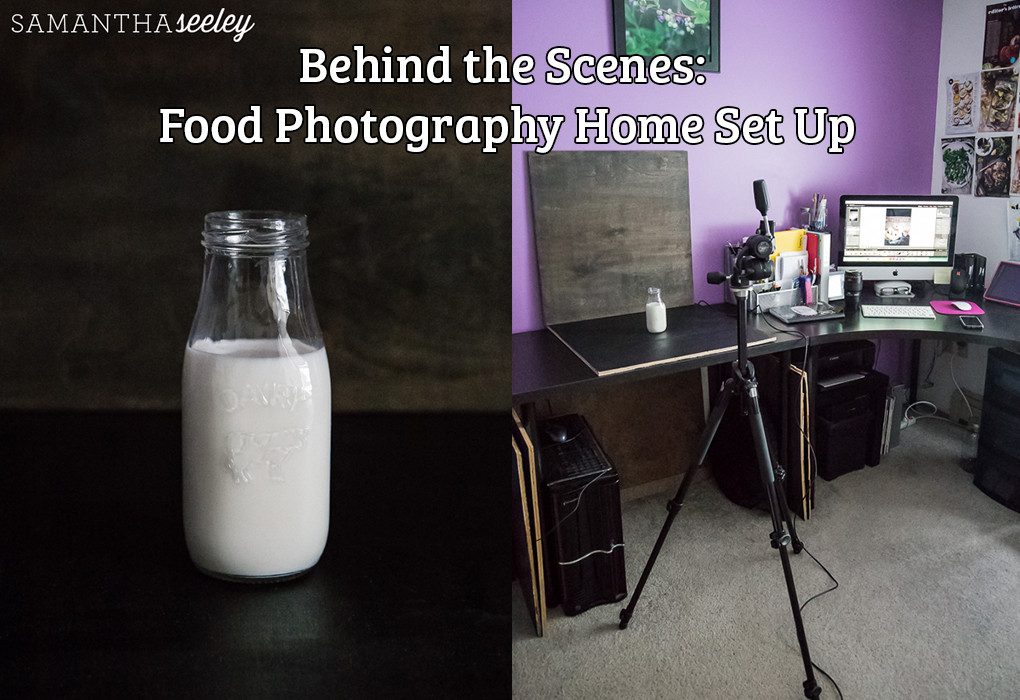 My Basic Set Up:
The set up above is a behind the scenes look at my food photography home set up. For a long time I had to make one table work in the dining room. This became frustrating yet was still doable.
Recently I upgraded my small computer desk to a massive corner desk that is from Ikea. It is three pieces that spans half of the room! It's truly the best piece of furniture that I've ever purchased and it only cost me about 130.00.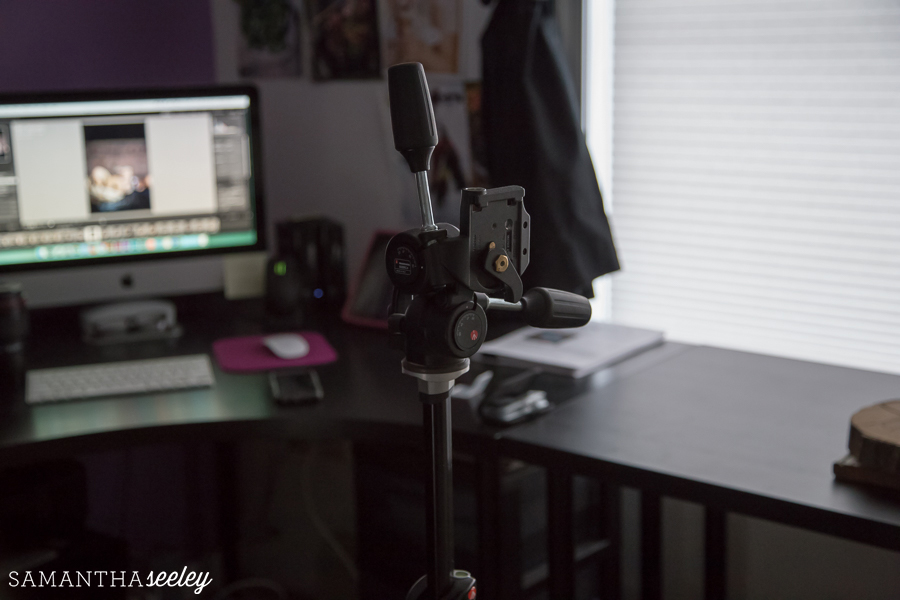 Generally I have my tripod set up with my tethering cable, two back drops, a white or black foam core board and another large reflector.
Lightroom is launched with tether capture running and I use a remote to take the photo.
On the other table, I have miscellaneous props (plates, cups, etc.), a tray with the prepared food and garnishes, small tools (tweezers, cotton swabs, paper towels) and a water bottle filled with water.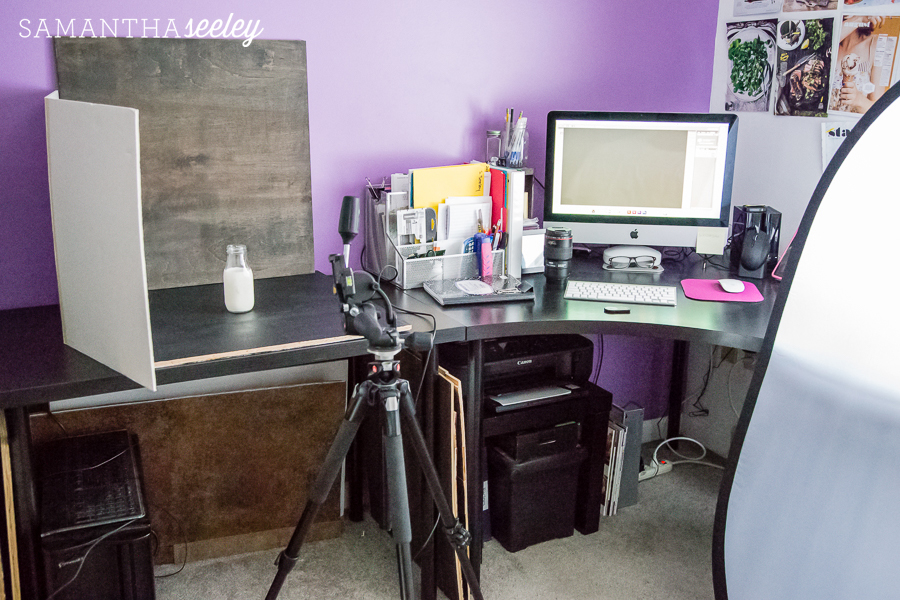 This workspace gives me the space that I need to:
1. Take photos
2. Work on the computer/edit photos
3. Store misc items for easy access while shooting.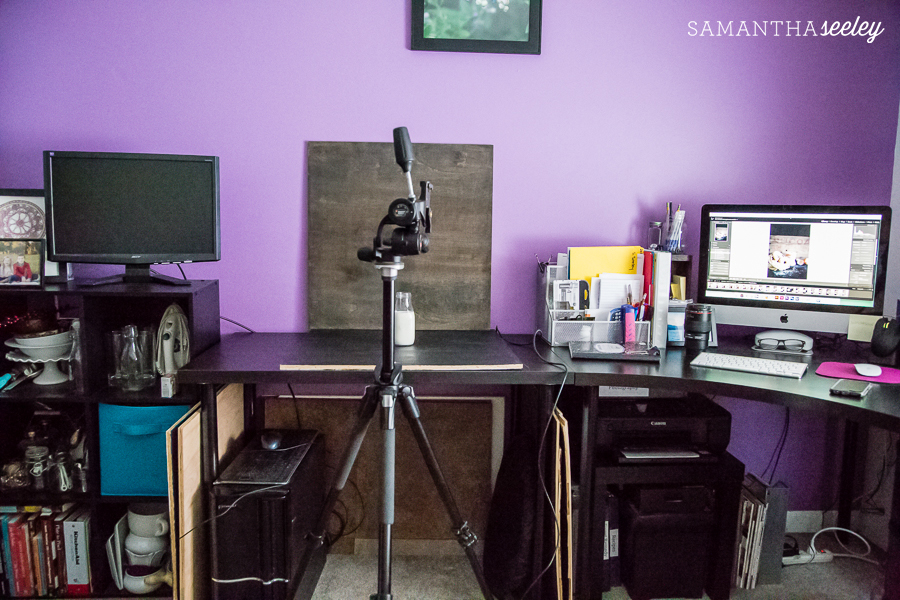 To the right of my table I have a bookshelf that contains most of my props. Underneath my tables I keep backdrops and small cabinets filled with anything that I could possibly need during a photoshoot.
Having props, tools, backdrops, prepared food and garnishes close by elimnates any running around and the forgetting of items. This is especially helpful while shooting something more perishable!
I use both of the tables on the right and left of my computer to set up the scene. Which one depends on what kind of lighting I'm looking for.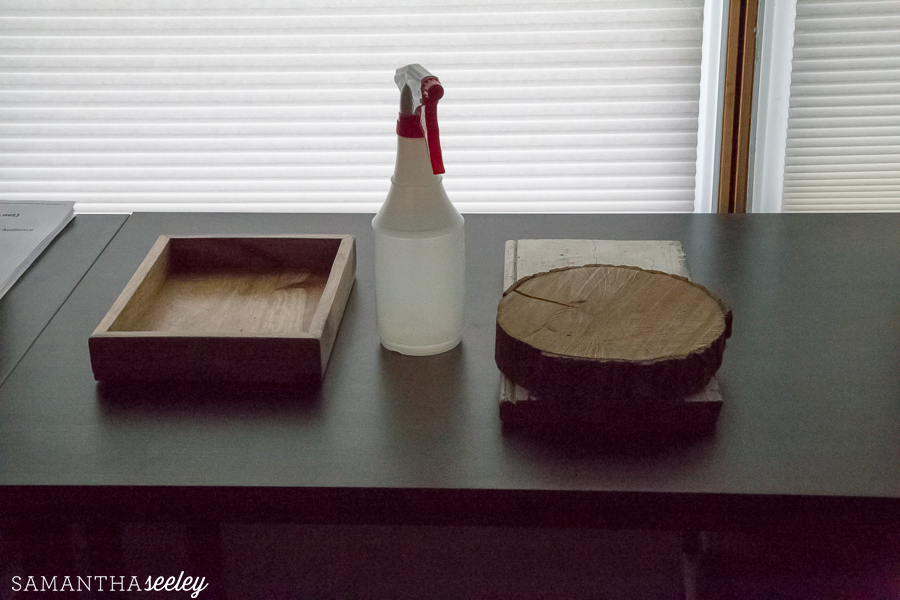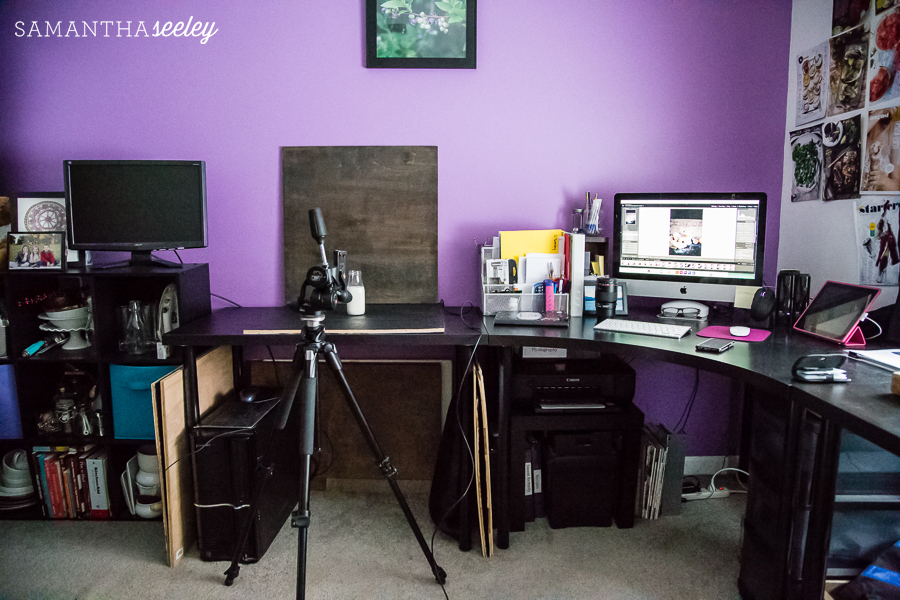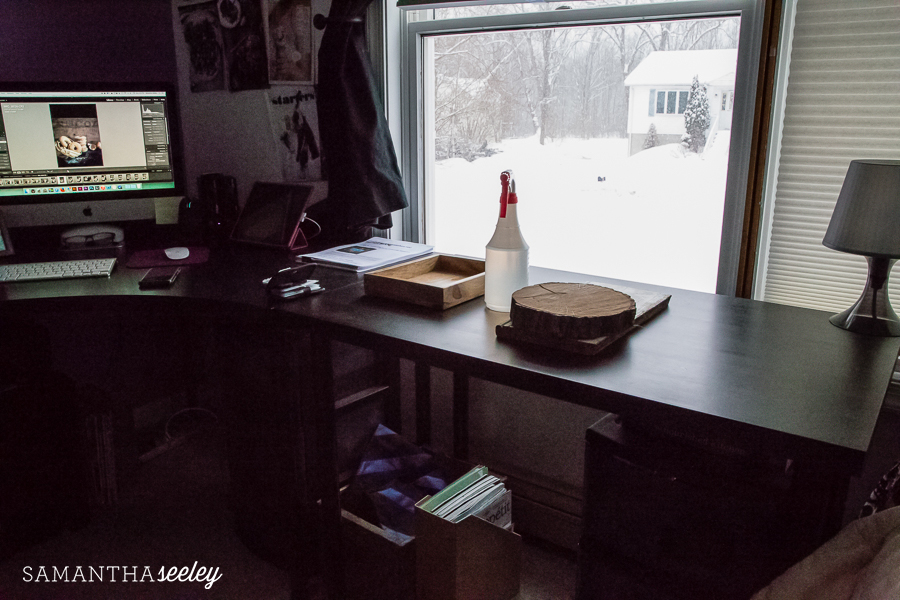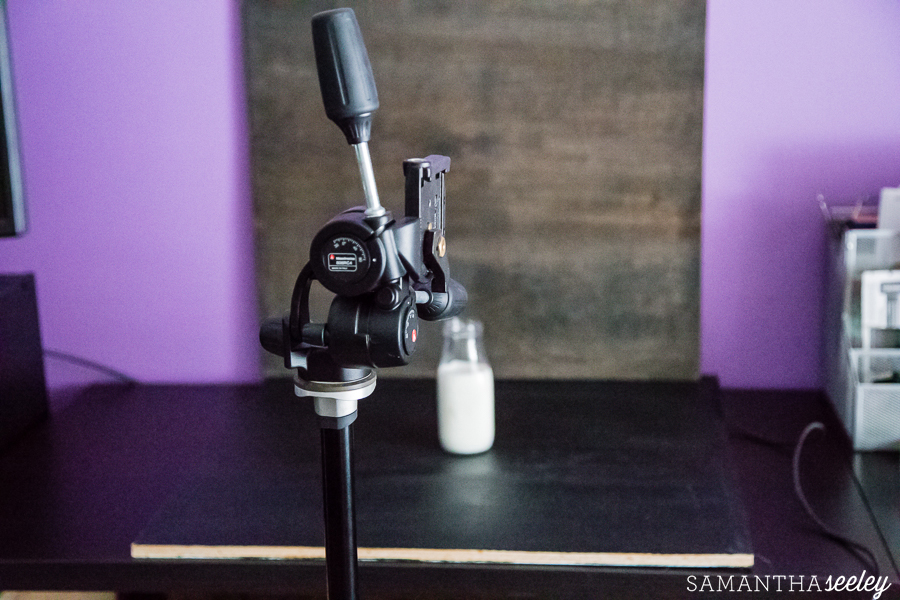 Back Lighting:
If I need to light the scene from the back, I will use the table on the right and pull down the blinds which I bought specifically to diffuse light.
Side Lighting:
If I need side lighting, I'll use the table on the left. Sometimes I will pull it away from the wall if I need to shoot from the other side. I also pull it away from the wall when I'm shooting video and need to be able to wall around the entire table.
Overhead Shots:
If I'm shooting from above, I just set my backdrop on the floor and forgo all of the tables. My tripod allows me to easily shoot this way with it's extender arm.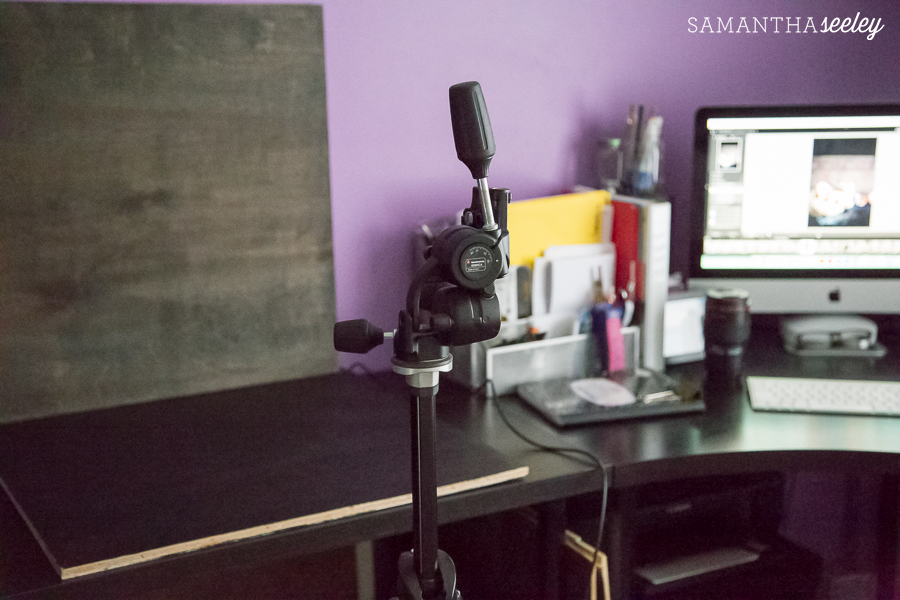 The Purple Wall:
One last thing worth mentioning: Yes, that purple wall interferes with my final images. There is a purple cast on almost every photograph I take in this space. I now have a preset to remove it but I plan on painting the wall when it gets a bit warmer out! I suggest thinking carefully about any colorful walls in your room. The other three walls are all white, I curse myself for choosing that color before I decided to use that space for photos!
Before You Go:
Stay tuned for more Lightroom Tutorials on my YouTube Channel! If you're craving inspiration, take a look at my portfolio!
For recipes, head over to Sweet Remedy. Don't forget to follow me on Instagram, Pinterest, Facebook or Twitter and check out my new Tumblr.